Jul 1, 2005 11:17:56 PM
Pilot
Loc: Austin, Texas
Registered on: Jun 12, 2005
997 Slate Grey Cab Pic
My 'rents came to visit today, and we decided to stop by the dealership after some Cheese Cake Factory.
After seeing this car, she added the wheels to her order.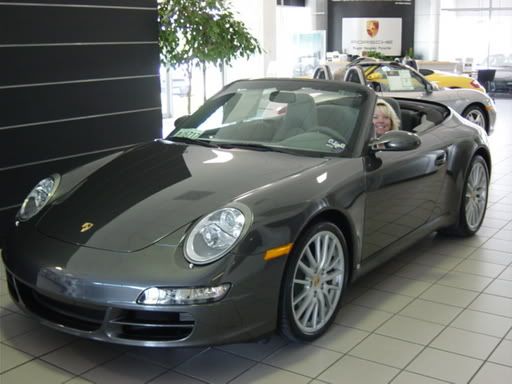 The cab is beautiful, but it (IMHO) doesn't match the beautiful lines of the coupe.
Now, if I can get her to switch to a C4 Coupe....