Feb 13, 2005 6:21:06 AM
Veteran
Loc: Mortimer, UK
Registered on: Jul 11, 2004
Suited and booted....
... and ready to fly.
Popped into the dealers yesterday to check a couple of things and drop off some 'accessories' for the car, and it was there - PDI completed, plates on it just ready and waiting under a cover out the back. All I can say was thnk god it was p***ing down with rain otherwise I would have crumbled. Anyway, here's a teaser piccie showing a bit of leg...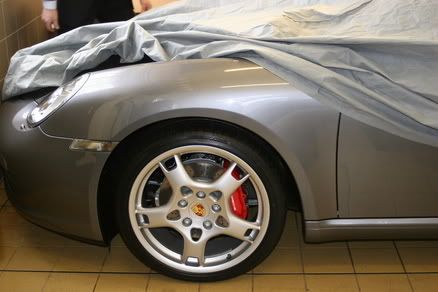 There was another guy there who also go to see his car, but when they pulled the cover back it was red.. and he'd ordered black. As I was leaving they were pretty sure it was just the wrong cover on the car and that his was somewhere else in the compound - I sure hope it was....