Sep 27, 2012 8:32:15 PM
Rennteam Master
Loc: UK , United Kingdom
Registered on: Feb 23, 2005
Reply to: Boxster Coupe GTS
Re: Chris Harris joins PistonHeads and launches DRIVE on YouTube...
Chris Harris On Cars: "Porsche 962"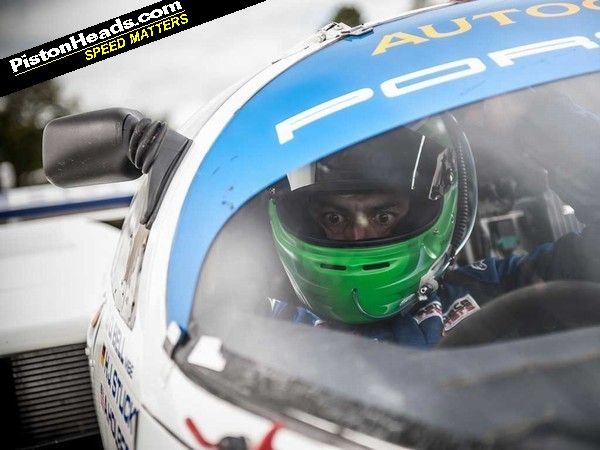 The trademark Chris Harris stare gets that bit more intense, courtesy of one of Porsche's most legendary racers...
The Porsche 962 was the most prolific sports car racer of the 1980s. It dominated Group C and IMSA, and cemented Porsche's reputation as the maker of the most robust prototype racers in the world.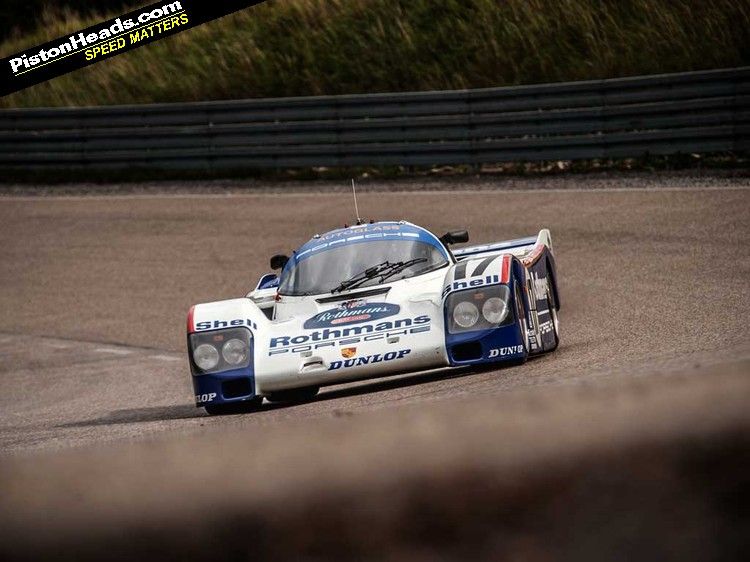 Pressure? What pressure?
This is the car that won Le Mans in 1987. I wrote about driving it up the hill at Goodwood earlier this year.
A taste of its performance was always going to be frustrating, so I asked the question you shouldn't really ask: "Can we drive it properly please?"
The reply came a month ago. Yes, we could drive the car at Weissach, Porsche's own test track. This was both good and bad. Perfect for story synergy because this is where the 962 was developed. Bad for personal and professional safety because there is literally no run-off around most of the lap.
Adding to an already perfect itinerary, the Porsche Museum which prepares these old cars, said it had invited Norbert Singer along. If you're a student of Le Mans, that's like being told you're going to watch the local cricket team and discovering I.V.A Richards will be opening for the opposition.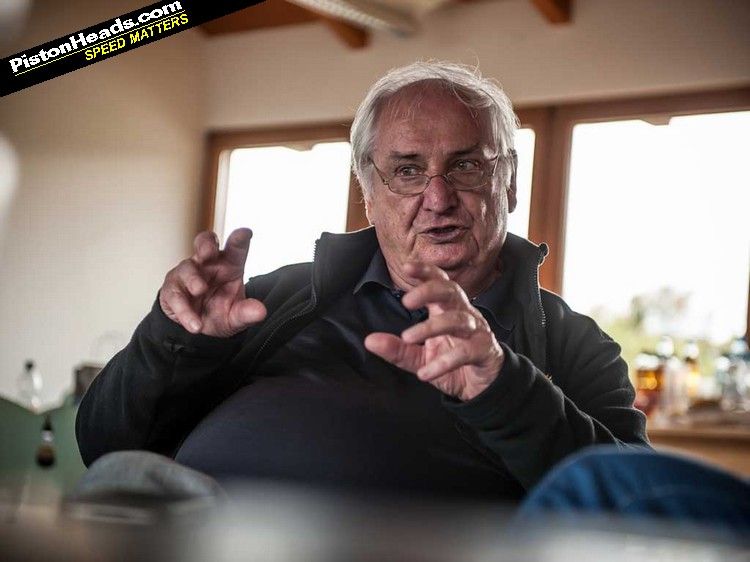 And if that wasn't enough here's the bloke behind it...
His CV spans 30 years of Porsche Motorsport success, beginning with the 917 in 1970. Should the 2014 return of Porsche to top-level prototype racing bring victory, it will be the first without Herr Singer involved.
I won't say much more. Days like these don't come very often, and we've all experienced the disappointment of meeting heroes who don't fulfill the expectation. The 962/Singer combination exceeded everything I could have hoped for.
"This car belongs to the Porsche Museum. It is worth millions of dollars. And they let me spank it at their Weissach test track. Good times..."
...thanks again and all due credit and respect to
Chris Harris
and Norbert Singer!