1 mile drag day - pics/vid and numbers inside
OK sports fans, not enough posts here on RT so here is a little report on a fun day this Sunday ! apologies to forum hoppers as it will also be appearing on other "select" Porsche forums
A perfect day at Woodbridge where an old RAF base for returning damaged bombers served as a 1 mile drag strip with a good half mile slow down area.
The strip was fantastic, grippy but smooth and very flat. The conditions were perfect little wind and 13 degC sunshine.
The day was organised by a club/forum of UK Monaro owners who had an impressive array of these V8 Aussie/US beasts ranging from nat asp 500hp motors to a few 1000hp twin turbo 7 litre jobbies.
I was along to record some proper data since I have never properly tested the acceleration of the GT2 folloing its 660PS/827NM RS Tuning bolt on job.
http://www.youtube.com/watch?v=jq2GI_TsDT4&feature=channel
You get the idea.....
Firstly getting the car off the line...... well this was bloody difficult (for me) and I never actually managed to do 0-100kph in better than 3.9s. The launch control basically did not do its job on my tuned engine (it is obviously mapped for the stock car). The best way to get the quickest launch was to slip the clutch slightly at 3-4000rpm and feed the torque in then once up to around 50kph slam into second - here the torque in second at 3xxxrpm would surge the car forward. (BTW the launch in the vid above was a pax run so it was not a proper "hard" launch !)
I just could not bring myself to brutalise the drivetrain enough to find that elusive 0-100kph time so all the ultimate 0-300kph times were affected by this.....
Below is about the best 0-300kph I did which was actually 25.95s. looking at the 100-200kph took 6.2s 100-250kph took 11.88s 100-300kph took 21.83s and 200-300kph took 15.63s
So I guess one could say that a magazine tester who didn't have any respect for the car would probably manage a 25.5s 0-300kph time ?
The "competition" for the Monaro owners was the terminal speed at the mile, This is quite an interesting phenomena since due to the effects of non linear acceleration/grip/weight/torque delivery the terminal speed at the mile doesn't tell you "that" much...
The Monaro which won the competition did 193 at the mile in 30.Xs, mine did the mile in about 27s at 190mph.
Obviously I lined up against the winning Monaro and completely left him for dead with him crossing the mile marker a good few seconds behind...... unfortunately for the 7 litre 1 bar boost 1000hp Monaro owner he also blew something which immobilised his car for a couple of hours (as did the other two 1000hp cars) I continued "lapping" around and down the mile about 20 times trying to learn that damn launch
A screenshot of the standing mile...

--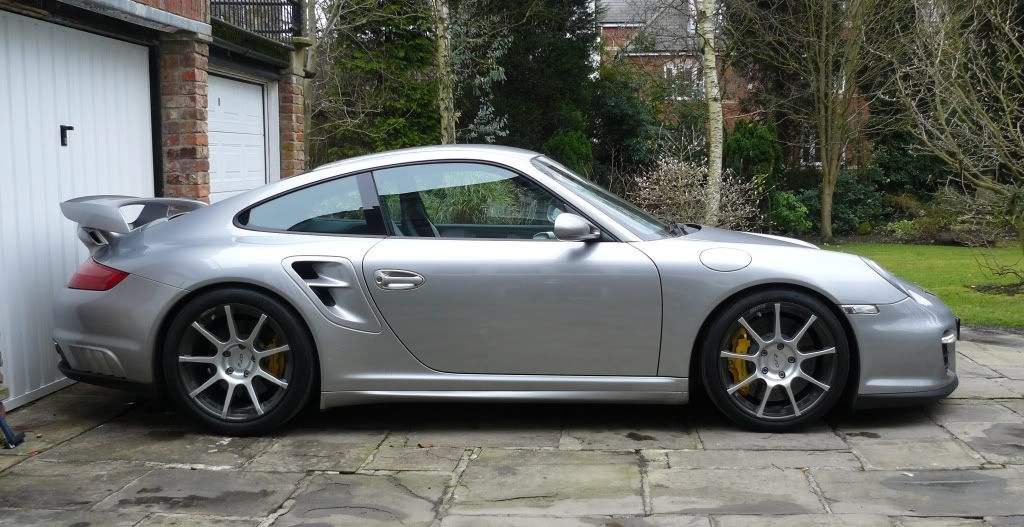 2009 997 GT2 659PS/827NM DIN