981 Cayman 1st Time @RaceTrack
Last weekend I took my (actually my father's) 981 Cayman to the Korfez Track. The car finished the day brilliantly. It handles very nicely, as expected. Couple of notes:
- PDK works nicely. I used its autu-upshift function @7800 rpm in manual mode. That way, it was easier than watching for the revs. It helps me to shave couple of hundreds of miliseconds.
- The brakes are not good enough and after 5-6 laps, brake pedal got softer and the pedal travel increased.
- The engine is not powerfull enough as expected. Also the gearing is too long. I used 2nd gear in every corner which are around 90-100 km/h corners in average. Only shifted to 4th gear twice which is a little over 160 km/h.
I really like the Car. I would love to have a Cayman GTS. The biggest problem with the Cayman is its lack of torque.
Here are some pictures from the day: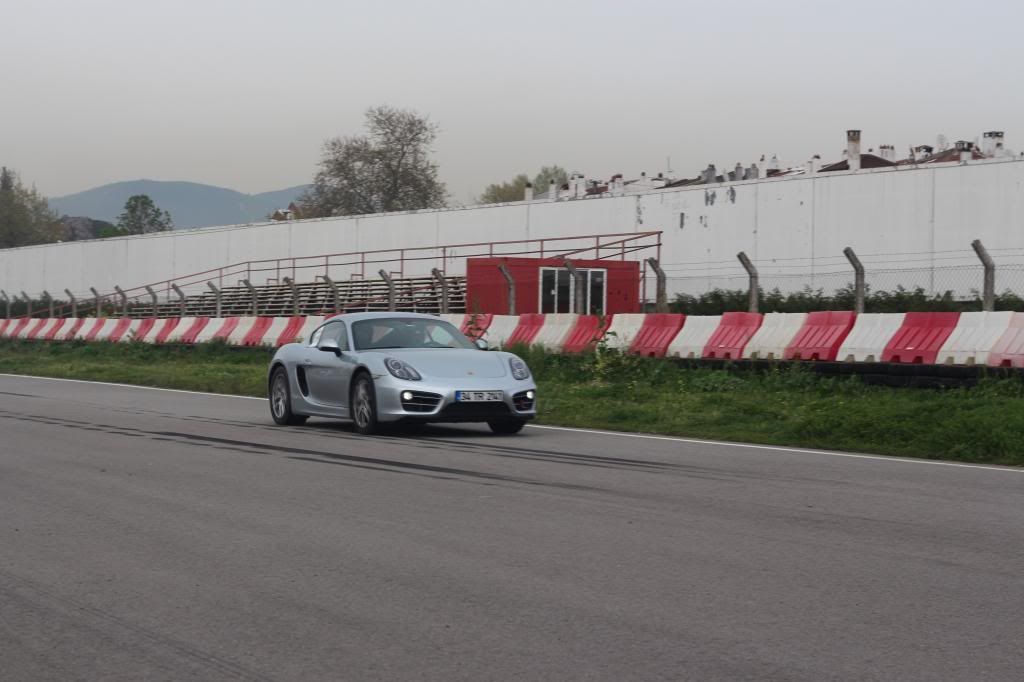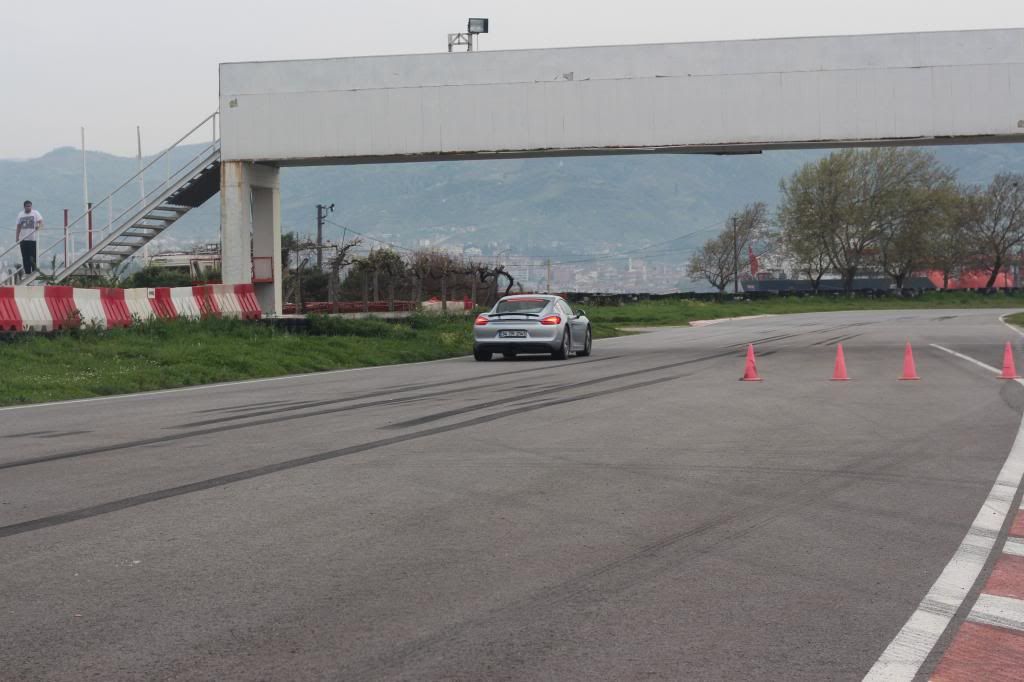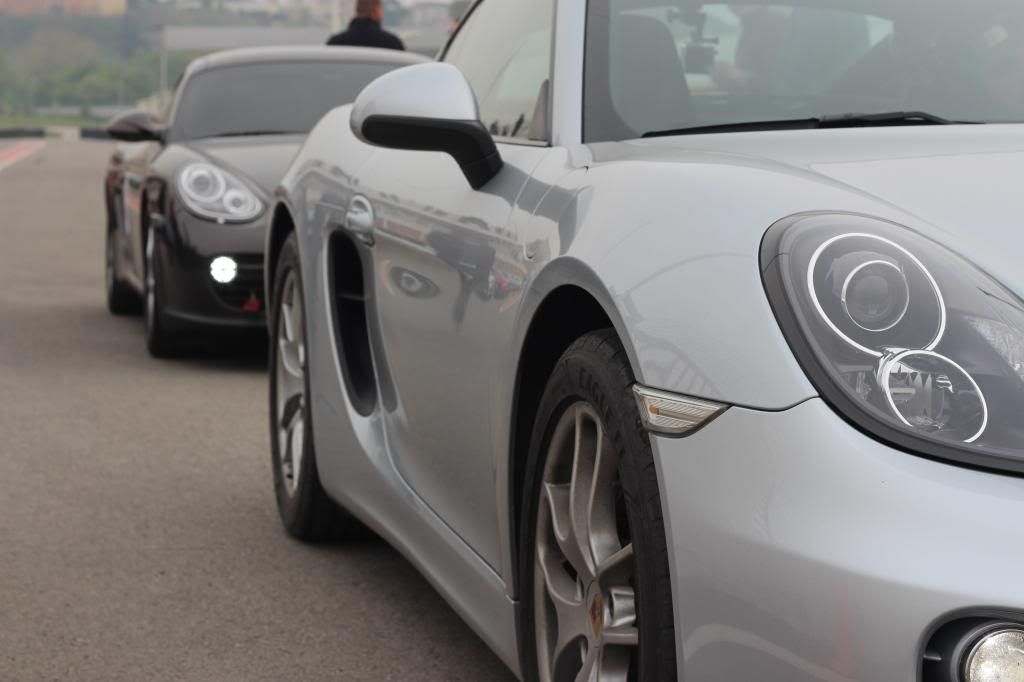 Old vs New.
So what is the outcome?
My best lap time was 53,584 sec. Which is 4 sec slower than my 458 italia lap time w/Michelin PSS (49,5) and 5,5 sec slower than my time I did in my 458 w/Trofeo R tires (48,049 sec which is still the Track Lap Record fot street cars.)
Here is the video of my fastest 5 laps of the day and my best time came in 5th lap (the last lap) in the video.
Just to remind you that I have steel suspension, 18" wheels, no Sport chrono/PTV/tune or any upgrade. At the end of the day, I put the car on a digital scale with 20kg accuracy and it weighted 1360 kg with a quarter filled fuel tank.
--
ONUR
THE BEST CAR EVER
11 E92 M3 CP - 09 Audi TTS Coupe - 07 997 Carrera S - 05 M3 Coupe - 03 M3 Coupe - 96 M3 Coupe EVO (PASS TIME HISTORY)