Porsche 991 Targa 4S - Color to Sample examples (pic heavy!)
With the recent introduction of the Targa, I think Porsche has launched an ideal car to get in Color to Sample in my humble opinion.
Since I was getting bored and had some spare time, I decided to make some renders in various Color to Sample colors that are currently available. Just for the fun of it...
I thought maybe I should share them here, so that people that like to order a Targa get an idea of how the car looks in various retro- and modern colors.
(colors are not 100% accurate, but I tried to get them as close to real;ity as possible)

First some Retro non-metallic colors: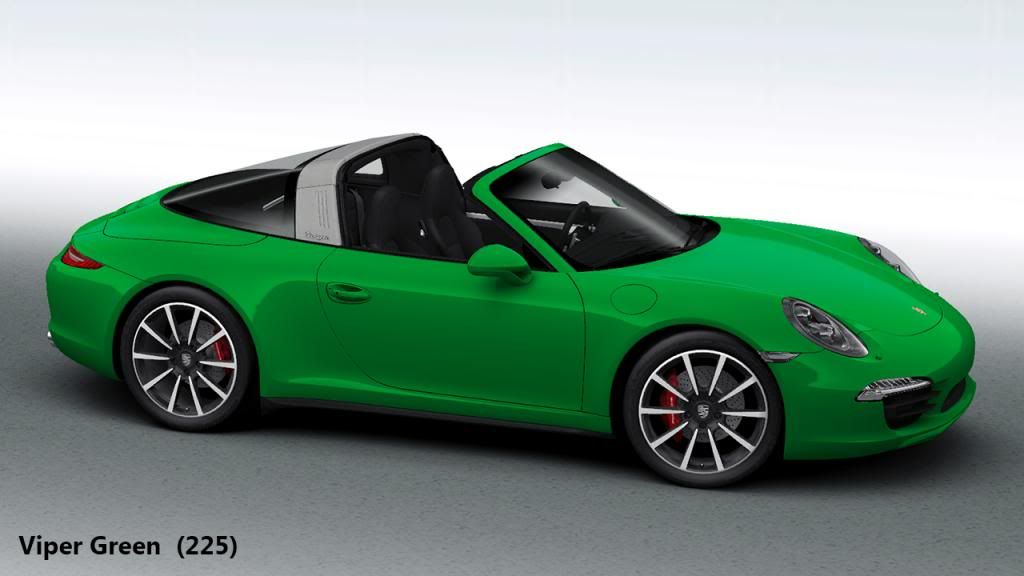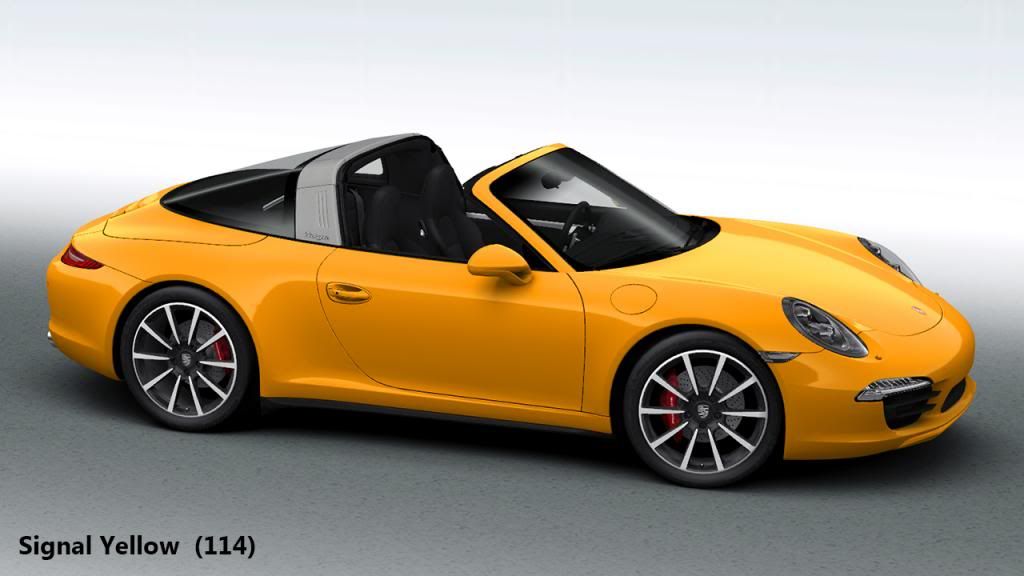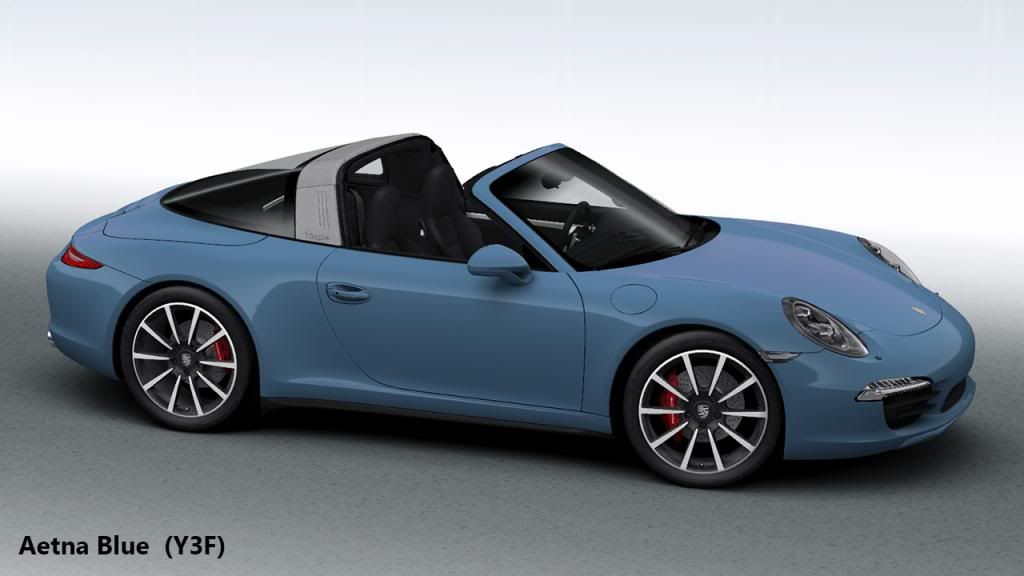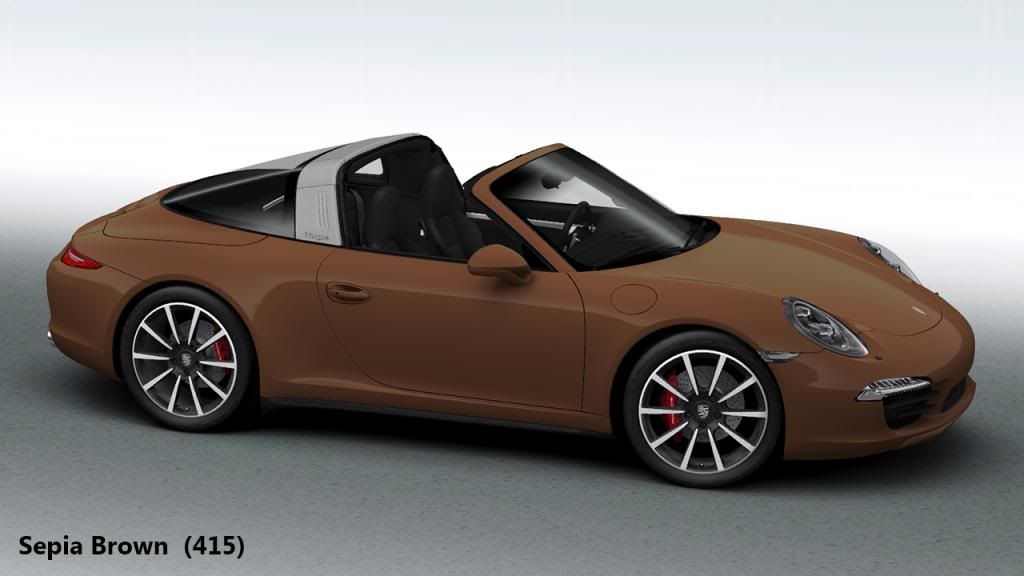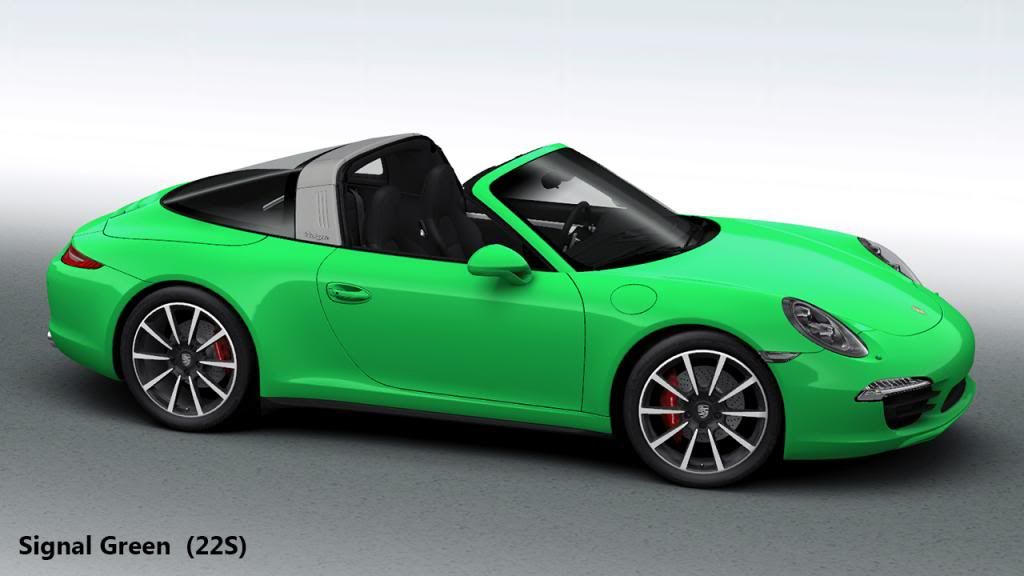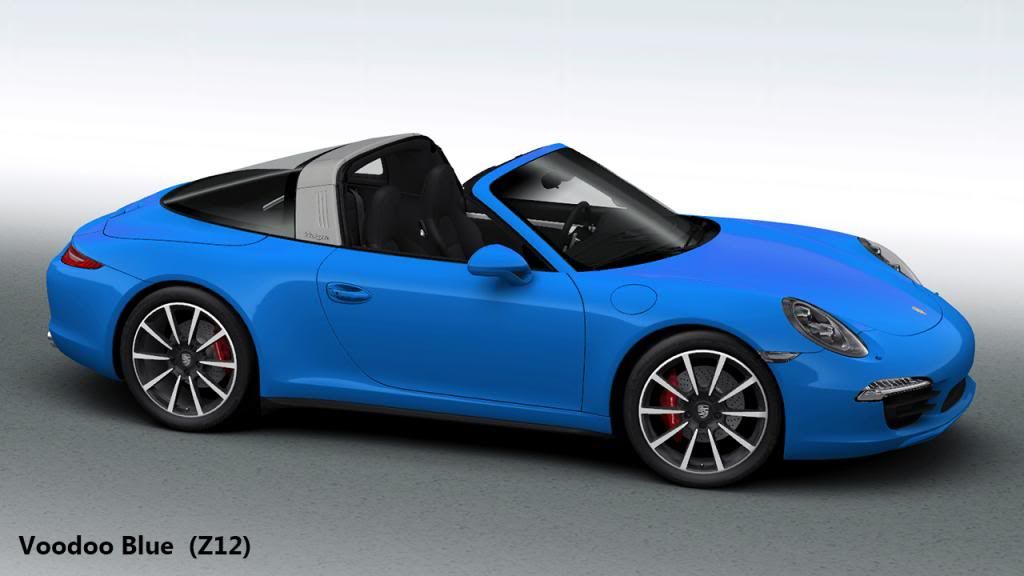 Some metallic colors: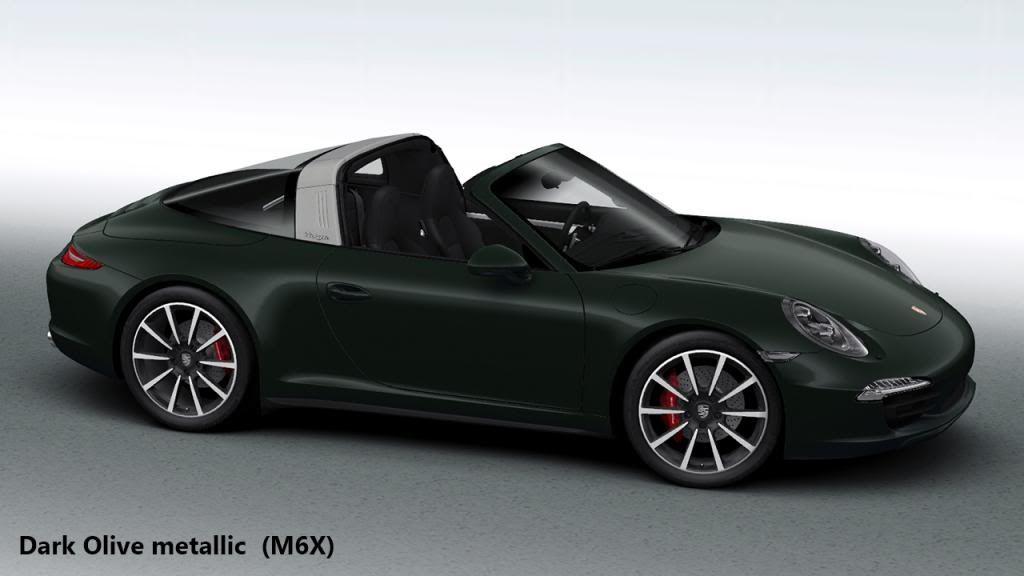 My personal favourite:

Finally an option that is not available yet, but should really be considered by the people at PAG, the option to get the Targa bar in various colors, because the Aluminium doesn't suit light silver and grey colors well.
Here's some examples: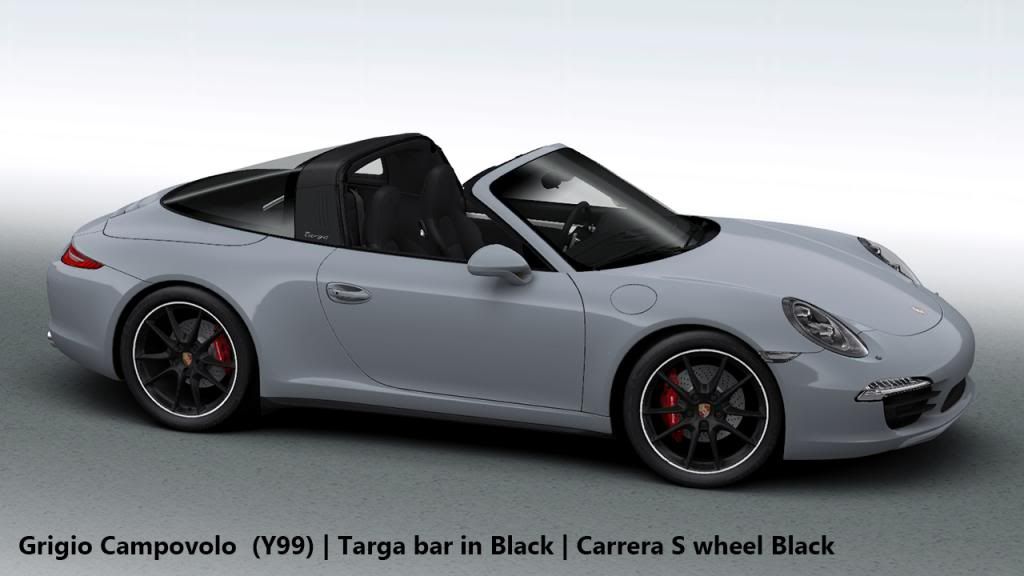 Well...
I hope there is at least someone that actually can do something with this information...
If not... than I had a nice afternoon playing with the renders
--
Suzy
2013 Porsche Boxster S (MT) | Basaltblack metallic
2012 Audi SQ5 TDI | Lavagrey metallic