Aug 10, 2015 3:40:19 PM
Super Darius

Rennteam Moderator
Loc: Italy-Como , Italy
Registered on: Apr 7, 2002
Lava Orange 991 GT3 RS
Finally i have a few time to post something,before i was driving..
So,last thursday my RS finally arrived with the truck to my dealer
He call me,and like a rocket i went there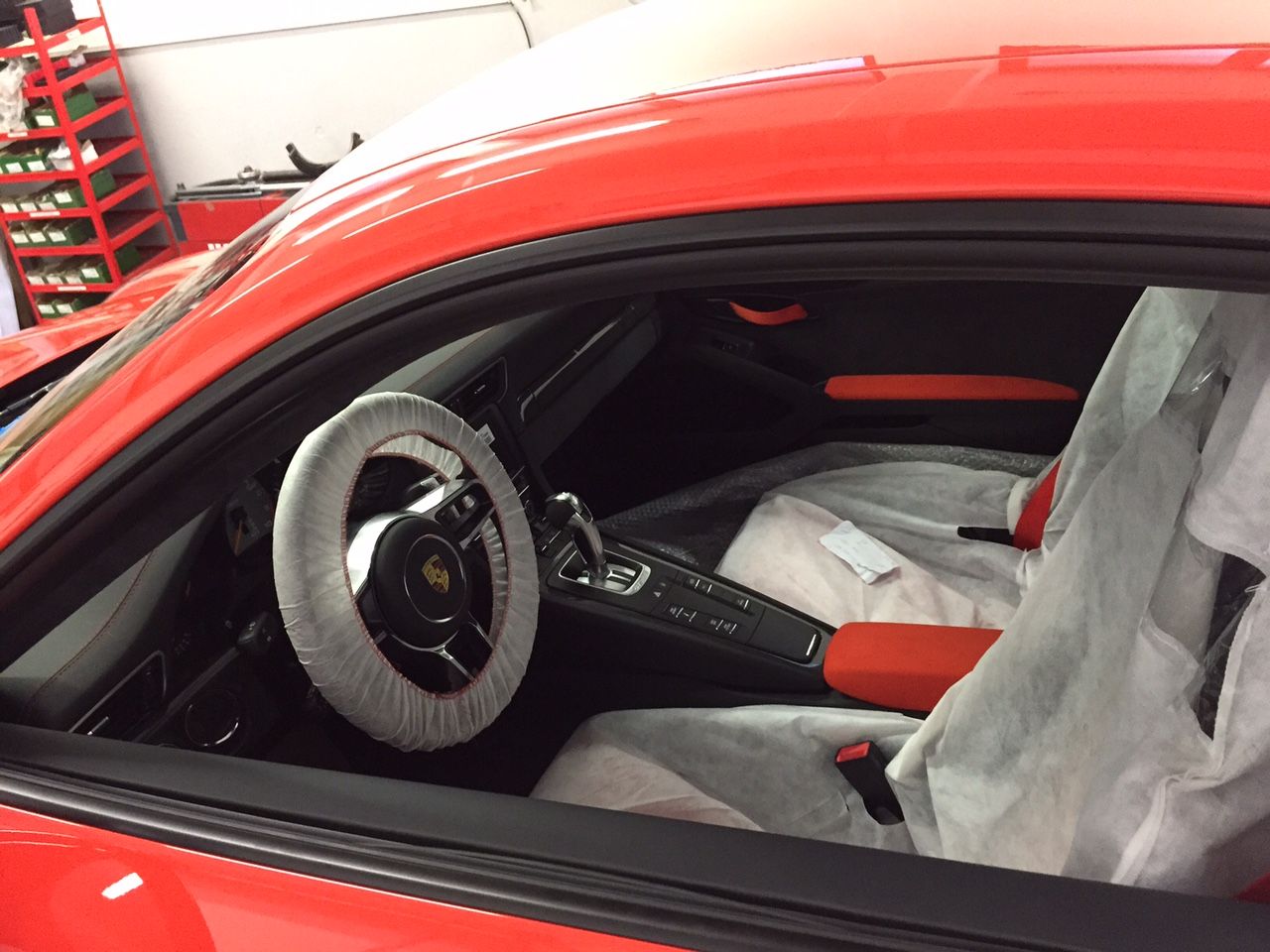 First fear was the colour,salmon not salmon...instead it looks GREAT,i love it!Then the car looks like Hulk the super hero,is BIG,AGGRESSIVE,a monster...the rear wheels are enormous,not talking of the wing that is huge.
Perfect for me the black wheels,and the black leds lights.
Really from the first minute was love
End of first part.

--
997TT RS Tuning stage II(sold),2011 Cayenne Turbo(sold),waiting 991 GT3 RS