Aug 25, 2006 8:49:50 AM
Veteran
Loc: Mortimer, UK
Registered on: Jul 11, 2004
This week I'll be mainly driving....
.. the VW Eos.
You may have seen my post having recently sold my Boxster and in a state of indecision of what to do next, well this isn't the replacement but I'm finding it a mighty fine car none the less.
The Sports Car link, well it's the engine out of the Golf GTi. Seats four comfortably, fit and finish fantastic and not a rattle, roof up or down - Porsche take note! The roof is a work of art - metal oragami.
Here's some piccies...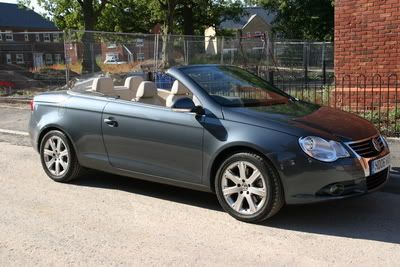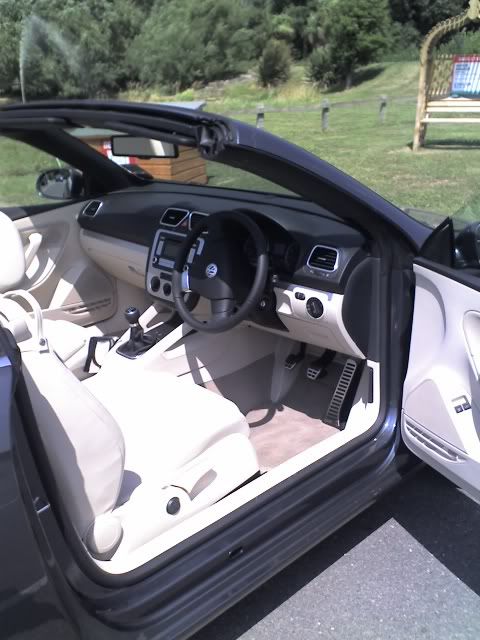 (Sorry, camera phone quality)
Got a nice grin on my face running this whilst I make up my mind on the next car.. AMV8 Roadster, 997 Turbo (test drive today - yippee)... R8 perhaps now I've seen some more info.. ho, hum, it's tough