My ultimate 997GT2 blog
I decided to do a build thread on here and RT since I have been dribbling out bits of info on forums here and there but would really like to detail everything.

Car is a 2009 GT2 GT Silver
Brand spanker



I had a build slot deposit paid on a GT2RS but after reading the full spec when the details came out decided that I would modify my existing GT2. The GT2RS engine has very little differences to the GT2 and I wanted to build something special around the VTG platform. I need rear seat belts as I have kids and the GT2RS does not have the reinforcing metal so seat belts cannot be retrofitted, ditto no roof racks on the GT2RS so no surfboard (altho not tried that yet). Centre lock wheels, never liked them and looking at posts from C/L owners I am glad I don't have them. Finally my GT2 is specced lightweight and I guessed (correctly) that customer spec GT2RSs would come in within 25kg of my modified GT2, mine weighs about 1450kg full of fuel (64l tank)

So car disappeared to RS Tuning in July 2010 to have a new development, a 3.9l piston and cylinder kit and special 997 turbo based intake manifold.


The engine was built using proprietry Carrillos and pistons which RS Tuning had developed during racing which had slightly longer rods and shorter pistons which gives lower drag and more power.
Carrillos, special ones on left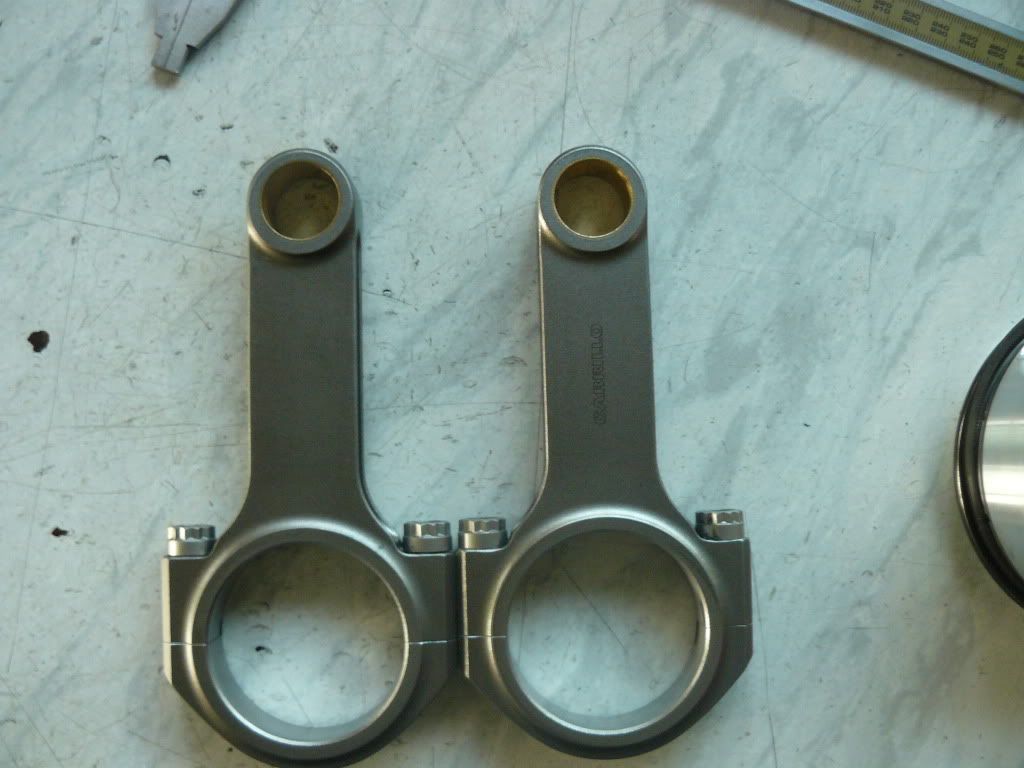 Piston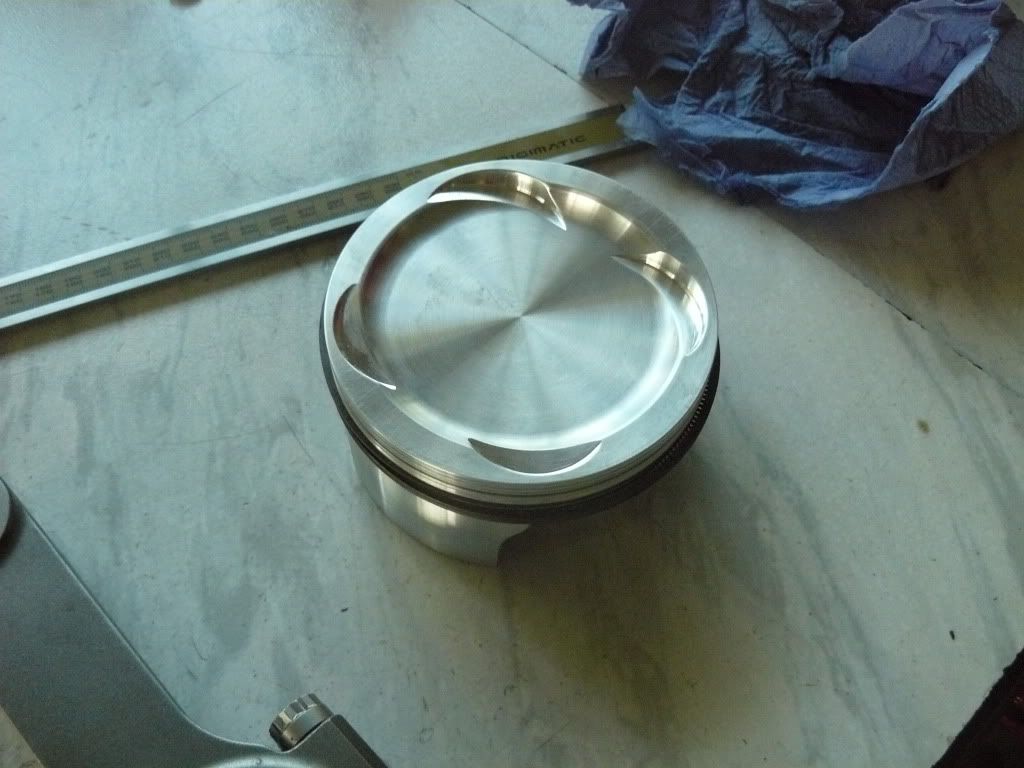 The engine was completely dismantled and built up using all the RS Tuning tricks, head work, cams etc then it was put on the dyno wearing bigger VTGs for testing.

The engine dyno showed that the GT2 expansion manifold could not flow more than 690hp and simply not big enough but to get the GT2 factory electronics to work with the 997 turbo manifold proved very difficult also the exhaust, 100 cell cats with standard rear OEM Akrapovik was too much of a restriction.

First long delay was waiting for Cargraphic to build me a bypass exhaust system which exited 35% of flow directly out of the cat to atmosphere when the valve was open, this took weeks, the final system can be seen here on the CG website.

[url]http://www.cargraphic.de/index.php?/s,6,7,18,3647,3804/[/url]

Work continued with the new exhaust fitted and a problem was occurring on the engine dyno, it would read the torque and then suddenly an erroneous reading, it totally baffled them until BANG the engine dyno broke......


Basically they were exceeding the torque limits at 3000rpm of the engine dyno and had hot wired it to bypass the safety features. They had to order up a new engine dyno from Borghi & Saveri with a third retarder (two previously) to be able to be able to brake 900+NM at 3000rpm.

[url]http://www.borghisaveri.it/English/Referenze1/Referenze1.html[/url]

More time ticked on, they could get full power out of the engine but weren't happy with the part throttle running and in particular the VTG vane control. They hired an engineer who worked for OEM supplier to show them how to do the programming, they spent three weeks solid on the engine dyno learning how to program this sophisticated engine, it was tortuous by all accounts, the project was nearly abandoned at a few stages.

The engine had to be fully rebuilt following its engine dyno work after using 5000 litres of fuel and the equivalent of 70000 miles hard work.... it broke 3 Porsche drive shafts from the torque at 3000rpm, each shaft needing 4 hours labour to replace....

The engine was almost done and the full power dyno sheets were sent to me all that needed now was road testing.....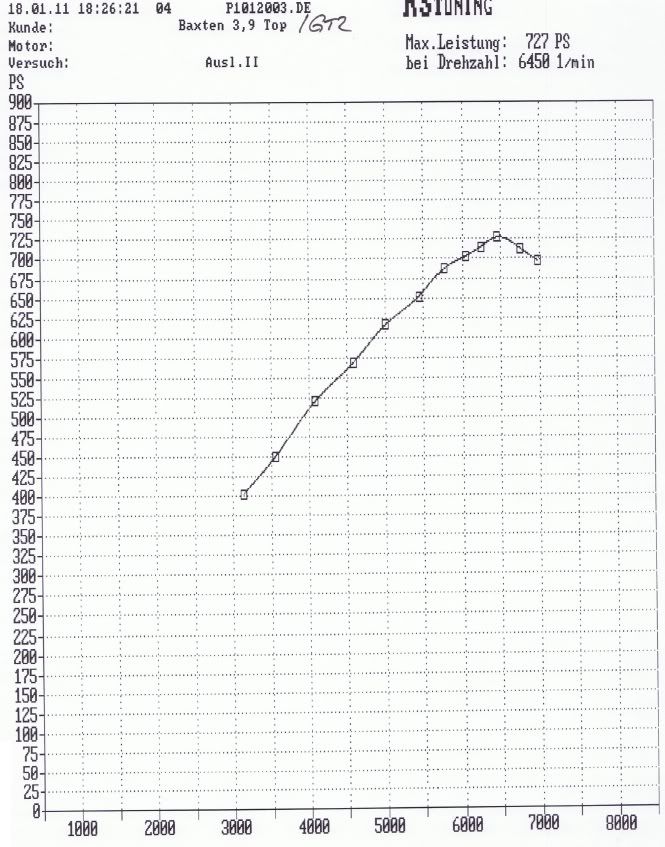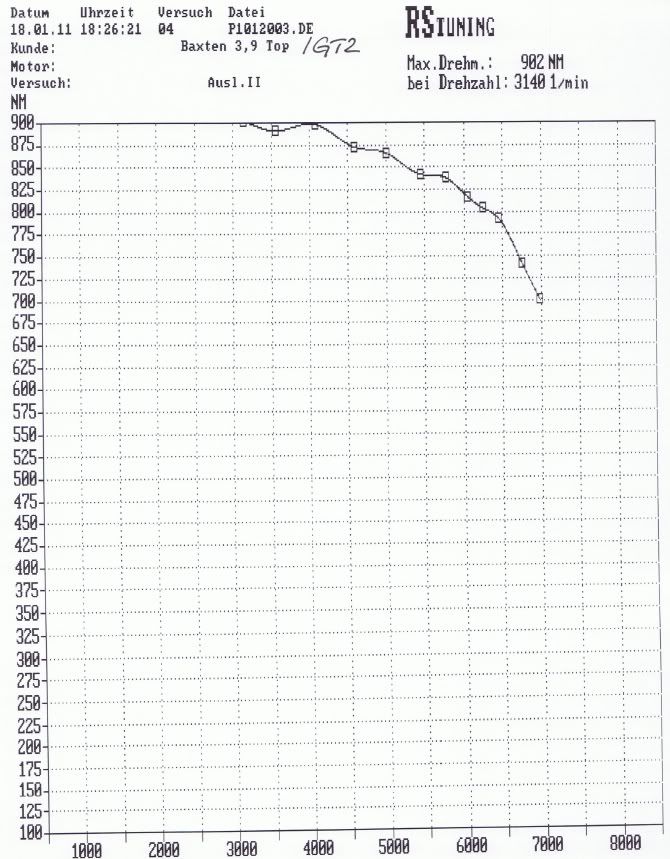 Or so we thought......

On the road it didn't run as they wanted with the part throttle not being as smooth as they wanted and on top of that the full throttle was producing too much heat and intake temperatures were rising too high meaning the full power seen on the engine dyno using water cooled intercooler were not replicable on the road.

The engine came back out and went on the dyno, they dragged out a set of prototype VTG turbos with even bigger compressor wheels and housings, the theory being they could run less boost and have the required power at lower intake temperatures.

The OEM engineer came back in, for him it was a mission to get it right and eventually he signed the program off.....

Whilst the engine was being finished they fitted and set up some suspension parts which I had collected, dog bones, rear lower control arms and rear lower track rods and front tarrett bushing for the front adjustable lower control arm together with Bilstein B16 Damptronics.
Lower rear cup arms


All in situ



The engine went in, the racing season had begun, I flew out to see how they were progressing and it was alive although it was quite raw, the way the boost came on at lower revs was fairly abrupt and lumpy and the traction control didn't really know what was going on so progress in first and second gear was pretty messy......

During the road tuning there was a problem with blowing exhaust sensors, mine ate three of them, it turned out this was a parts problem and the latest Porsche part (a changed number) seemed to work......

[url]http://www.youtube.com/watch?v=OnoptMSIzzk[/url]

I pushed and pushed and finally got a date for collection.

[url]http://www.youtube.com/watch?v=nJLZv4sDTb0[/url]

I drove off and there seemed to be a problem, it stalled and would not start then started perfectly WTF !!!
The engineers were all over it, it read "flywheel sensor error" so they checked inder the car and the sensor looked good, installed a new battery, took out the ECU and adjusted it to fire up after reading less flywheel notches, car fired up and ran back to the UK flawlessly.

Back in the UK I had accumulated various parts. After seeing the pic below suddenly my GT2 looked old and after waiting so long for the engine to be done I wanted a rebirth.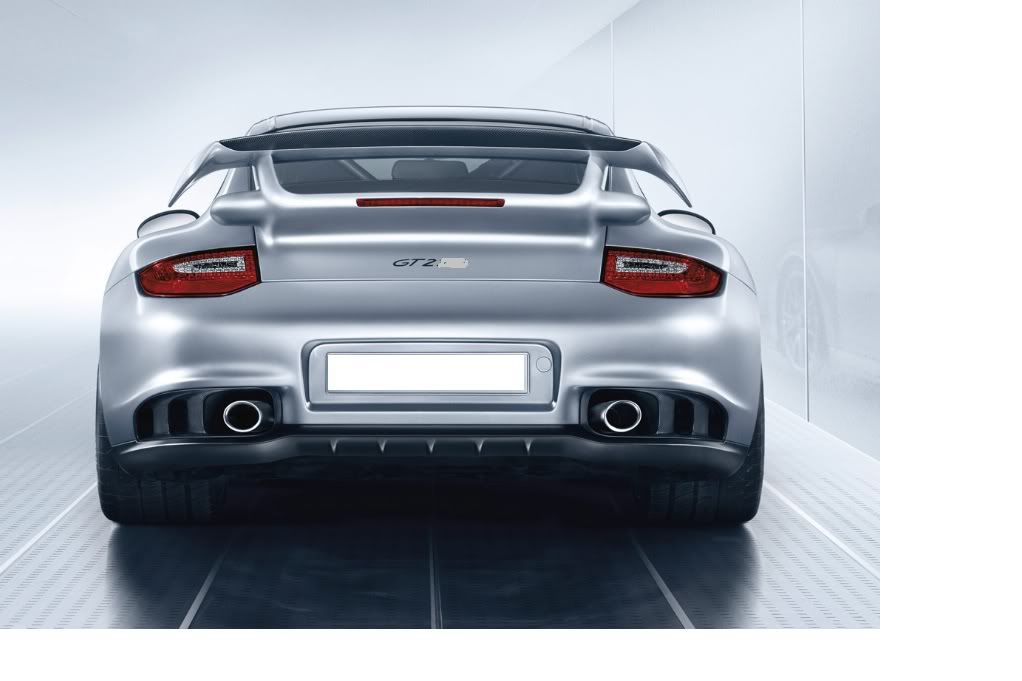 The car went straight to Tech 9 my preffered workshop in the UK and its transformation was completed in a day, GT2RS "look" but subtely different wearing the beautiful BBS Fi wheels with 5mm rear and 6mm front spacers to give the right look.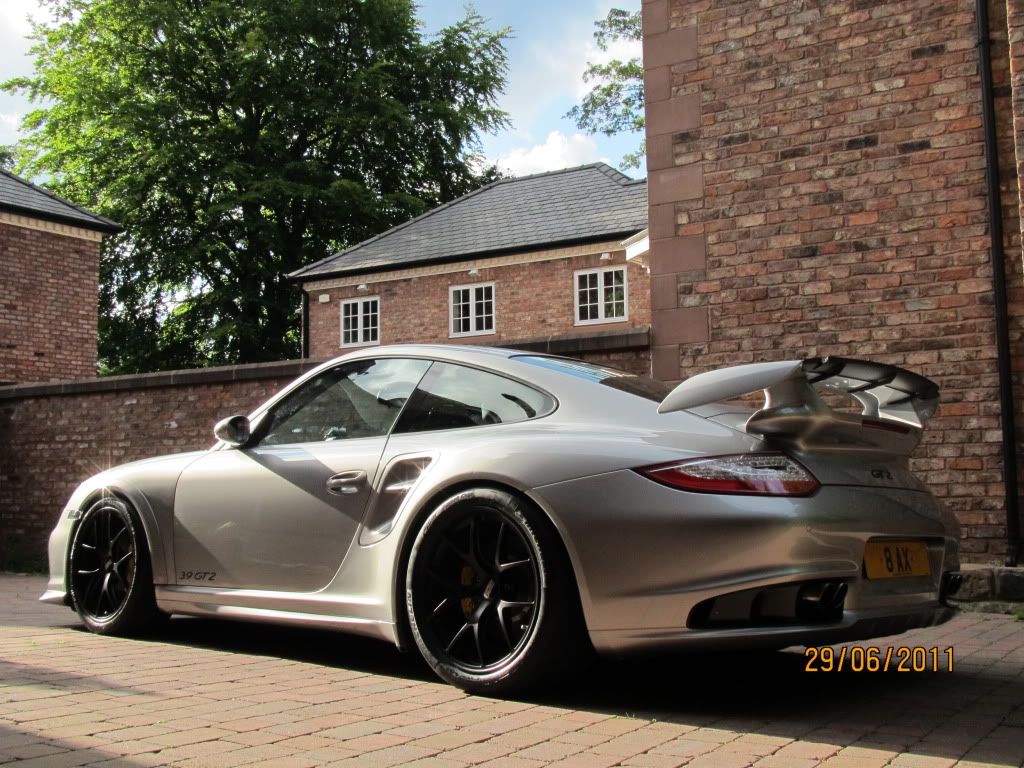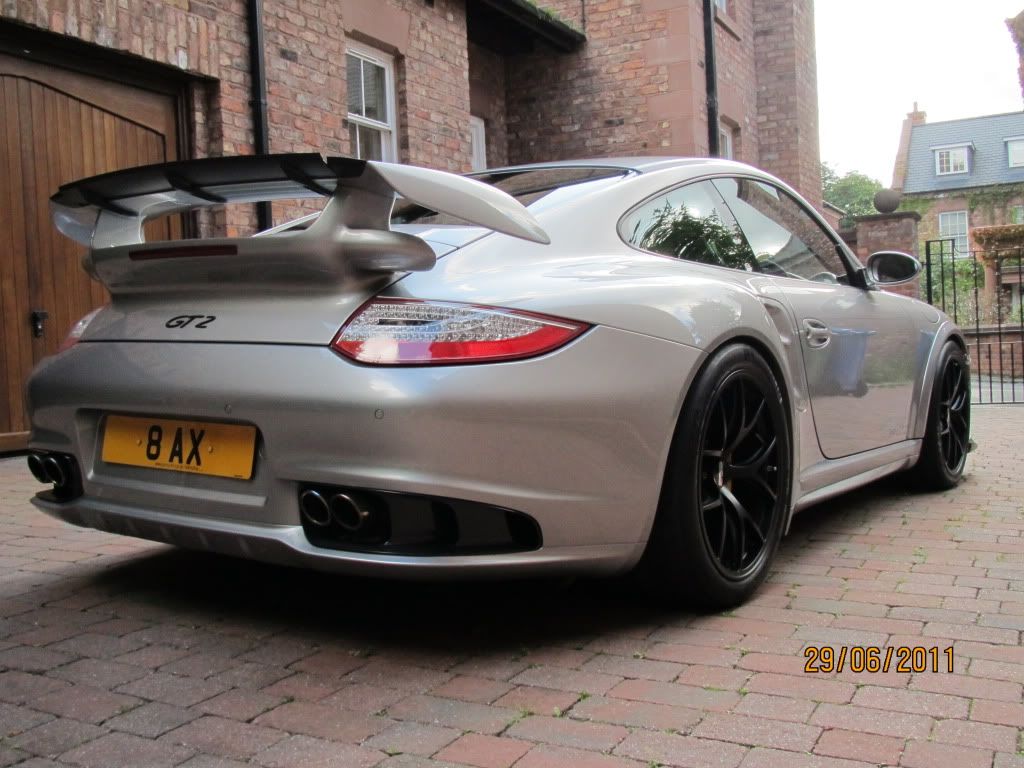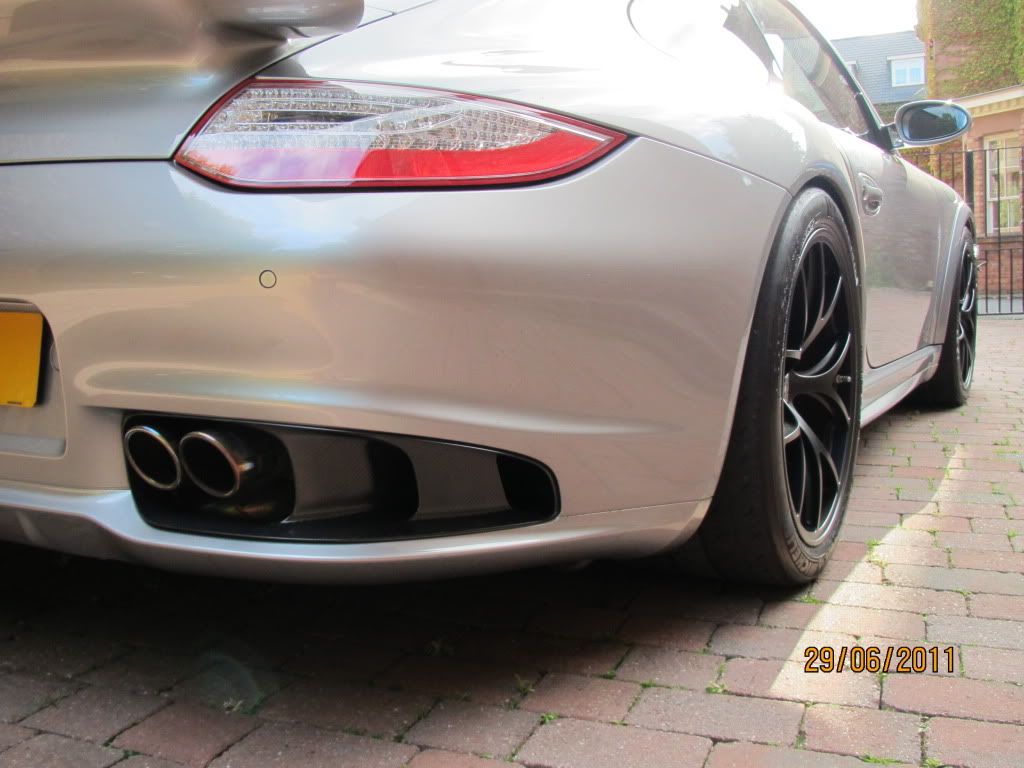 The car was perfect, I was very happy, then a few days later it wouldn't start, then it started and ran very rough.... back to Tech 9 who found the same fault code "flywheel sensor fault" engine dropped flywheel measured, new sensor, wiring tested, ECU back to Germany to be checked..... Started first time....

Couple of days later we ran a test day at the airfield and it ripped, felt superb...... Then when we went to leave it all of a sudden wouldn't start......Ended up on the back of a truck back to Germany. Bottom line it was the ECU, they couldn't find the fault it was nothing they could see but a brand new ECU with the exact same program (bought from Porsche Zentrum Munchen coded to my chassis) cured it, totally although the ECU fault will remain a mystery but theories were it could have been an electrical surge through welding or something similar ?

All these trips to Germany were very tedious and taking their toll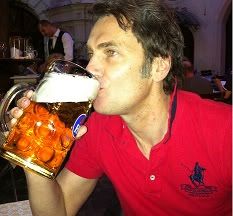 So car is back and is on full song, did a vmax event the other day and did a terrifying 209mph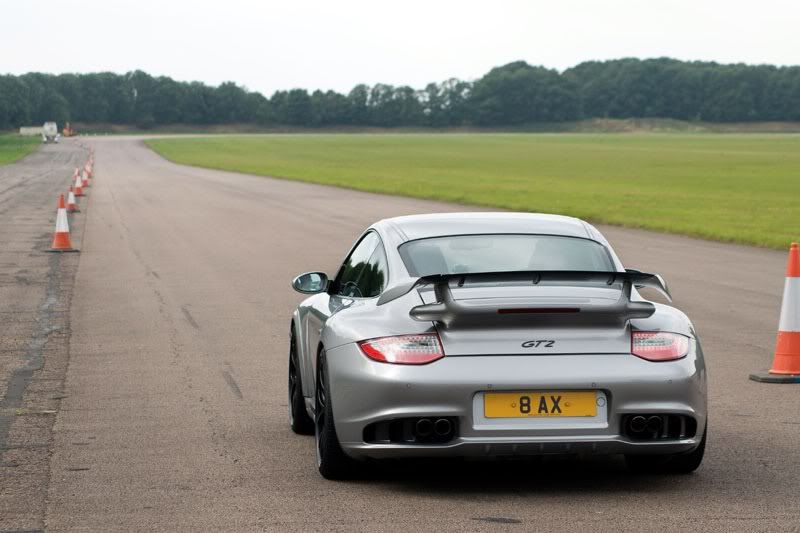 [url]http://www.youtube.com/watch?v=4h-673XWbBc[/url]
Exhaust pipes following some high speed runs.



Porsche Motorsports front radiator was fitted to try and combat the extreme heat these VTG engines generate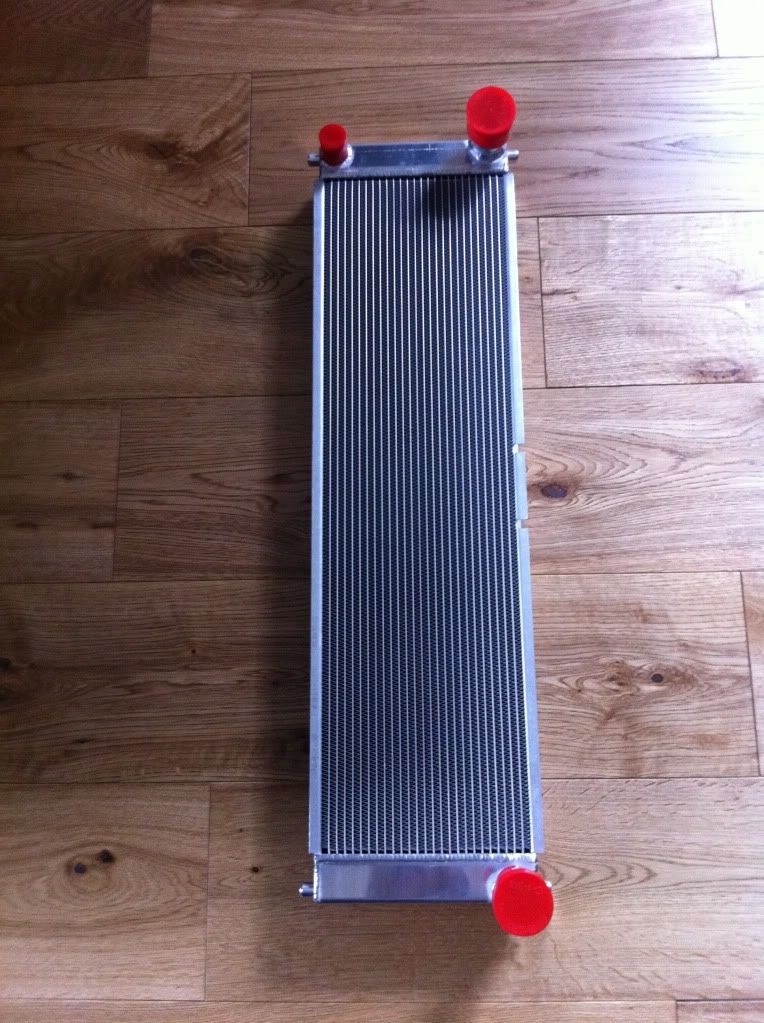 But as I posted elsewhere this is at the limit of the currently available VTGs due to the size of the hot side, the intake temperatures reached limit the hp to around 700 but this is plenty for the 997GT2

Some data from running fast

--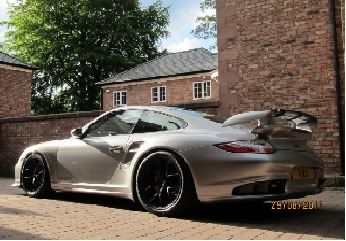 3.9 GT2 2011 make over