996 Turbo with 590.000miles(949.513 Km)
This Porsche 911 Turbo Has 590,000 Miles On The Odometer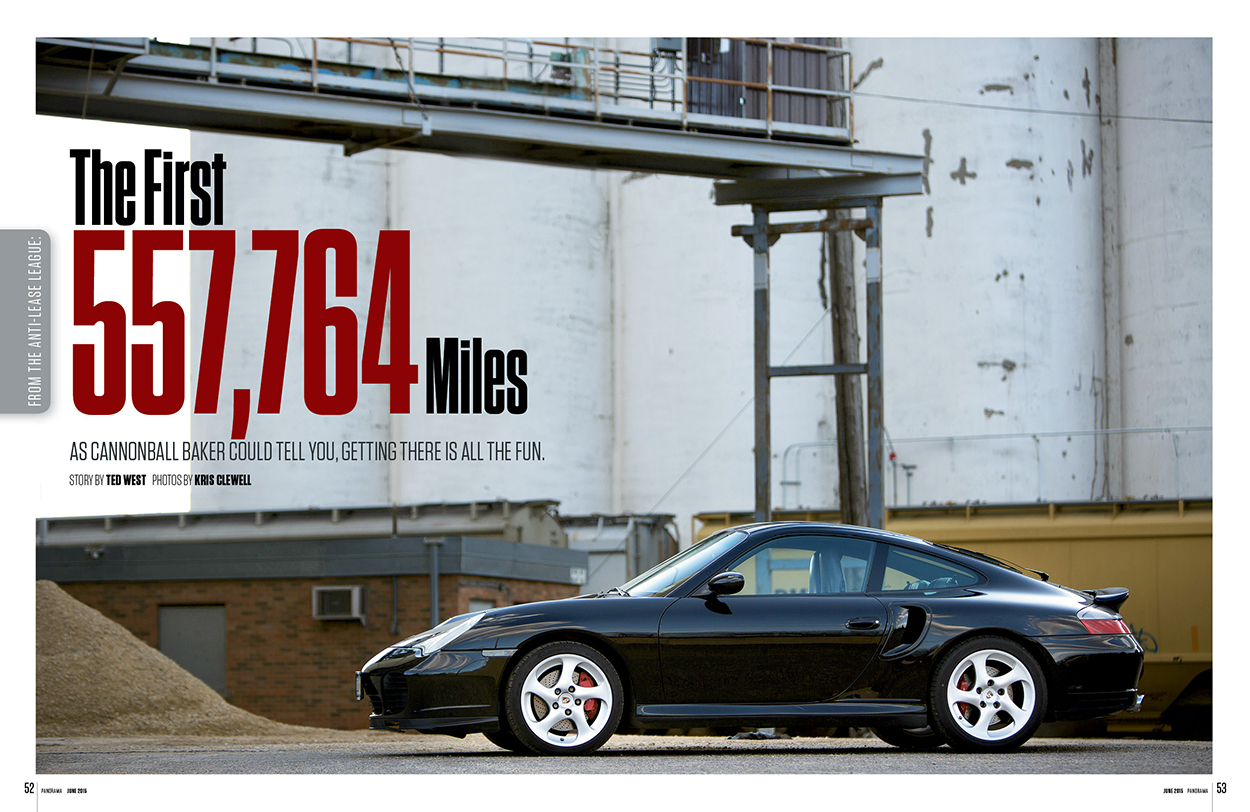 If that's too rich for your blood, there's one that recently popped up for sale in Minneapolis for a far more palatable $18,000... or best offer. Nope, that's not a typo. For the price of a Nissan Senta, you could be the owner of this 911 Turbo.

So what's the catch? For starters, as you might have guessed, it's not exactly new. It's a 2002 model of the 996 series. And it's equipped with a Tiptronic slushbox, not a manaul or the dual-clutch option that came later.

Oh, and there's the small matter of its mileage. This particular Turbo has traveled 590,000 miles – which, again, is not a typo. The car featured in Panorama, the magazine of the Porsche Club of America, a year and a half ago, when it hit 572,000 miles and had already gone through 124 tires. So what you're looking at is surely one of the best-traveled Porsches in the world.

On the plus side, it's been upgraded with GT2-spec turbos and a Fabspeed exhaust, bringing output up to 545 horsepower and an equal amount of torque. That's about 130 more than stock, and competitive with the current model's spec sheet.

590.000 miles = 949.513km