My first dreamcar
After a 3 month long search for the ideal car for me, having considered all possible options (Clio Trophy, E30 & E36 M3, 968 CS, ...) I ended up looking for a modified VX220, when an owner contacted me when selling his car, I was sold, as was the car 3 weeks later. I travelled from Brussels to York to take a look at it last week and decided to buy it and take it to the Goodwood Festival of Speed.
So of we go in my friend's 535d
After 750km's of traffic jams, we finally arrived at the seller's house in York.
First time I saw it (I was stunned)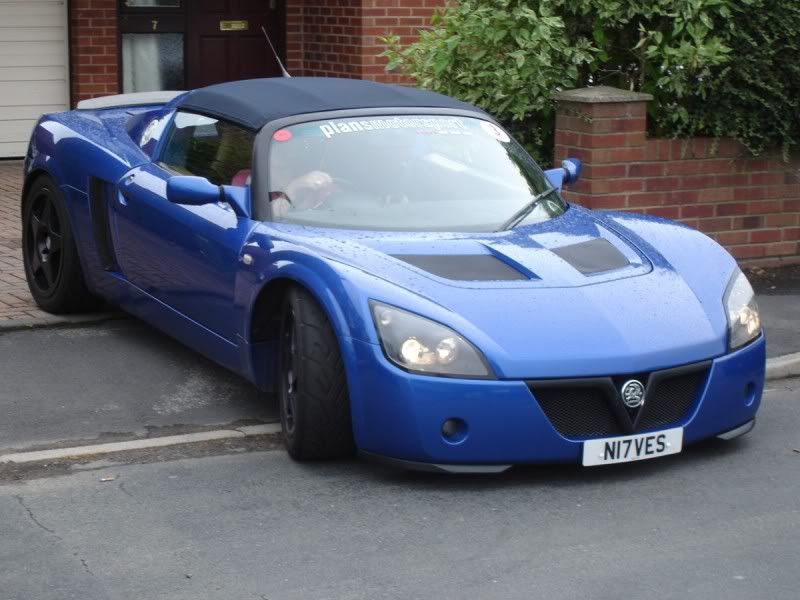 Sold!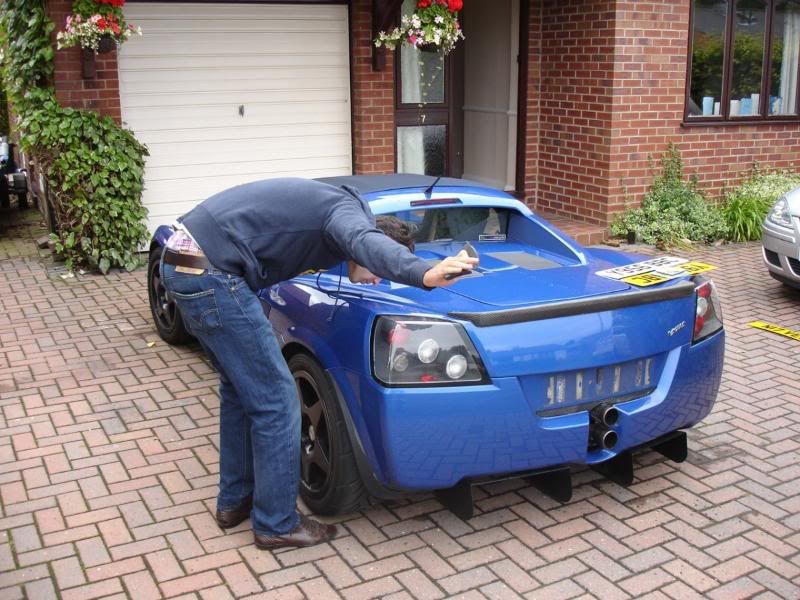 I left the seller's house with my new toy and we were off to Goodwood, it was proving to be a very long day, covering to 1.400km Brussels-York-Goodwood but I had such a blast in my first hours in my new VX, charging through the UK following my friend in his 535d. At 3am we arrived at our campsite in Goodwood, exhausted but very very happy.
Stopping for gas on our way to Goodwood

The next morning I got out of my tent and had to celebrate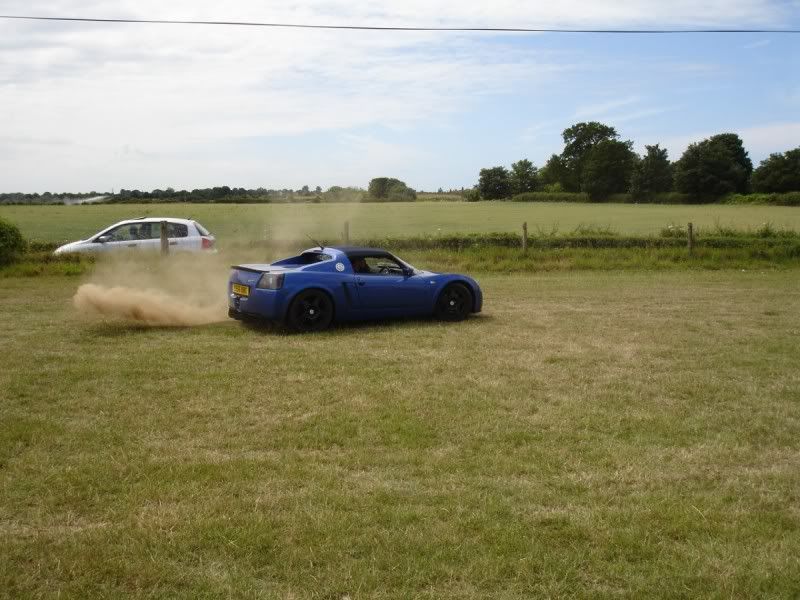 As some of you might know, you have to get to know an Elise/VX so hitting potholes for the first time, sweating like a pig inside the cockpit, the nervous steering, I all needed to get used to it, and now after 3 days of ownership I have, and I love it, it is so pure and honest, exactly what I was looking for. An incredible attention whore too, everybody looks at it (more so in the UK than in Belgium, here I get more negative reactions sadly).

Thanks for looking, and a last picture of the beautiful car in Goodwood on the campsite.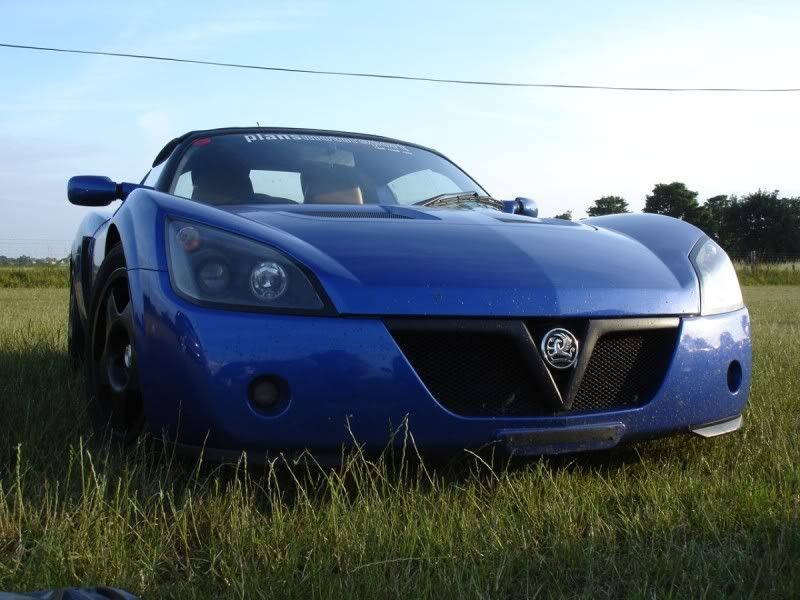 The speclist:
Exterior:-
Carbon Fibre Turbo rear spoiler
Turbo splitters on the front
Black aluminium diffuser
Black window surround & V
VXR Speedline (with Yoko A048 Track tyres)
Front/rear black turbo headlights
Front resprayed and armourfended (no stonechips!)

Interior:-
Biscuit leather seats
Leather centre console
Carbon fibre doorcards
Carbon fibre Dash plate
Alcantara dash
Sony stereo & expensive Panasonic speakers

Mechanical bits:-
Polished Throttle Body
Janspeed Exhaust System
Balance Shafts Removed
Piper Cams
2.4 Inlet manifold
Modifed Airbox and courtenay panel filter
4-1 dbilas exhaust manifold
EGR removed
Lightweight Flywheel
Braided brake hoses
ABS cut-off switch
Pagid RS14 pads (also a set of mintex 1144 pads)
EBC turbo grooved discs front/rear
Dot 5.1 brake fluid flushed regulary
Sachs adjustable suspension (currently running 115mm / 125mm ride heights)
Geomentry / cornerweighted – Fastroad/track settings done at Phoneix motorsport (I have print out of the current settings)
Regal Shortshift gearshift

--