My new car - BMW 135i
I have the privilege to pick up another new car this week - a white BMW 135i coupe. I have been waiting for this car for awhile now, and I couldn't be happier with this car.
For the money, nothing comes close to the 135i in performance unless you want to buy Japanese AWD turbos like Lancer EVO X or Subaru STI. In Australia, the japanese terrors are about the same price as the 135i, but with much lousier build quality. For me, there is nothing like a small RWD car, especially one that is so powerful! The car has such linear power and torque that it could be exploited anywhere. It's balance and handling is great, although I would like to have a bit more mechanical and grip from the tyres. The rear is only 245mm wide, so a set of wider tyres will go a long way to help this. And of course an LSD would be invaluable. For anyone who likes a car that is great fun to drive, go test drive one of these. Great little car.
My new BMW and my son's new BMW.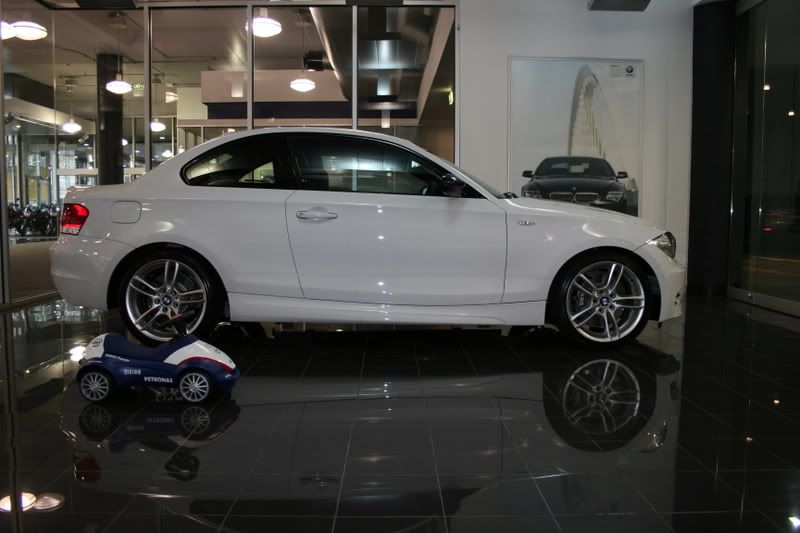 I think he likes the car?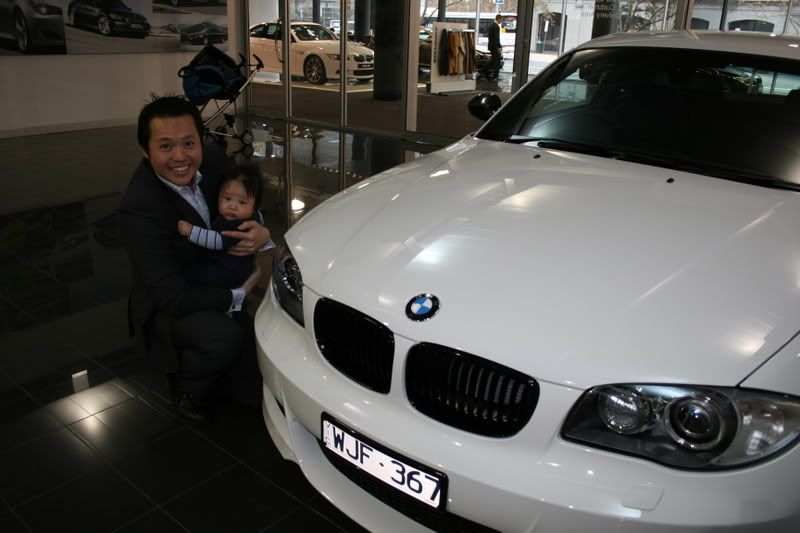 Yup, he fits comfortably in the seats (err, maybe in 16 years!)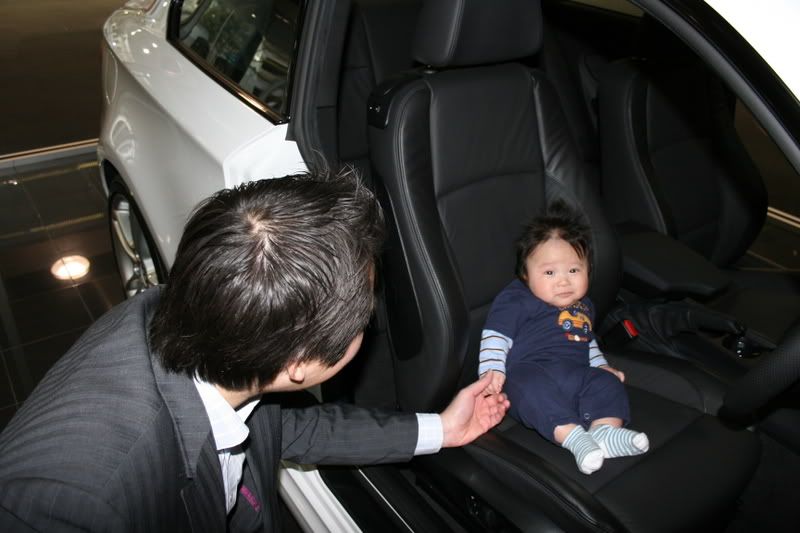 The shape of this car is not to everyone's liking, but I personally think it looks great especially from this angle!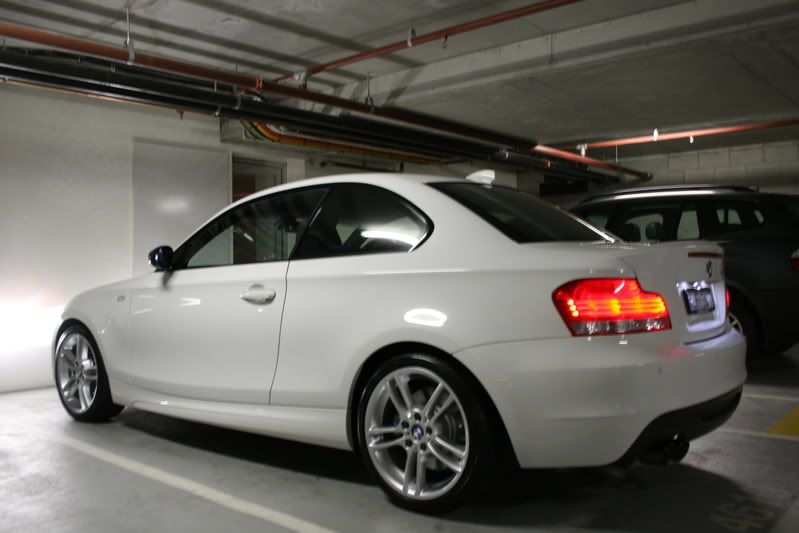 Finally back at home next to his friends.